Artsy Alley is an initiative of Wilson Downtown Development Corporation which takes the arts to new locations in forgotten places. Historic Downtown Wilson's alleys link the community together, from the newly developing Vollis Simpson Whirligig Park to the cultural attractions, to the shops and restaurants, to the parking lots servicing all of those amenities. In addition to physically connecting parking to street-side sidewalks in a safe manner, these connections are opportunities to enjoy art in a focused way while offering multiple ways for pedestrians to navigate through Historic Downtown Wilson
In 2015, the Wilson Downtown Development Design Committee completed the first Artsy Alley in Wilson next to the Edna Boykin Cultural Center. An Electricities grant of $2,500 was obtained to install security and decorative lighting; rebuild and repaint an existing park bench; purchase and install landscaping, and purchase and install local ironwork art manufactured by Jimmy Sink.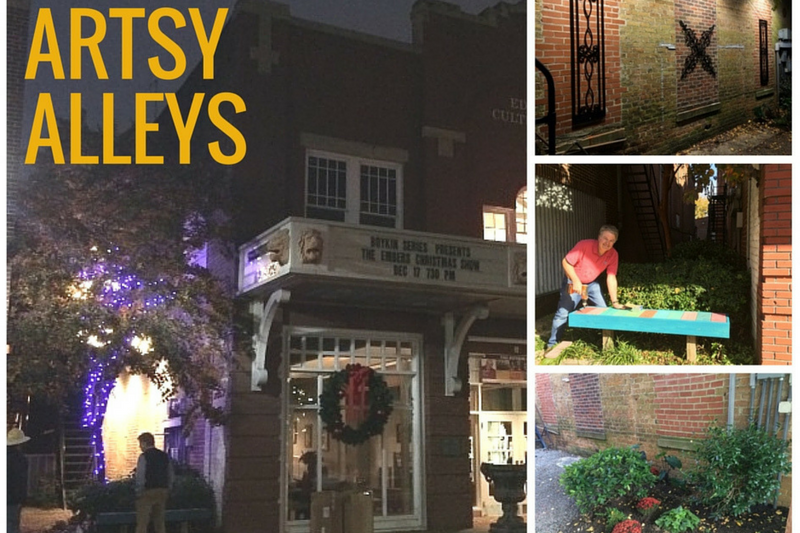 In 2017, the WDDC team secured permission for a second location that will be the connection between one of downtown's busier parking lots, the Centre Brick lot beside the new Whirligig Station redevelopment project, to Barnes Street next to P.L. Woodard Hardware Store. A partnership with Sallie B. Howard School was developed and a competition was held amongst many student teams with one chosen as the winning entry. During the blistering heat of the week of May 14-21, a strong team from the arts classes in 6th – 8th grades completed the large mural representing Wilson's agricultural history.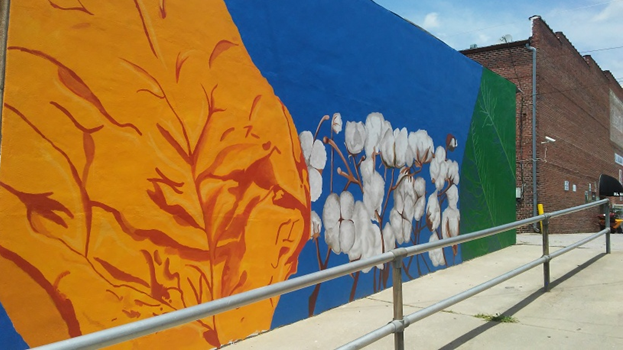 Currently, Wilson was accepted as one of 10 communities nationwide by the Edward Jones "Placemaking on Main Street Challenge" which will match public funding up to $2,500. Join your neighbors and be part of this campaign to recover and activate Wilson's lost spaces.