Located in Historic Downtown Wilson, the fourth annual Downtown Beats & Eats will celebrate homegrown music, food trucks, specialty beverages and the full-steam-ahead progress toward the downtown's revitalization. This year's lineup includes Chet Nichols & the Repeat Offenders, the Balter Brothers, Signal Fire, Matty Begs, The Oatmeal Conspiracy, Greg Humpreys Electric Trio, and TripleWide.
FREE concerts. Food and beverages available for purchase. Wrist bands needed only with alcoholic beverage purchase. Be sure to bring a chair and/or blanket. No coolers please.
Doors will open to the public at noon at 217 Brew Works, with the main event entrance on South Street. The music will kick off at 1:00 p.m. and feature music, beer & wine, food truck vendors and various games and activities. With reentry permitted, concert goers can enjoy dining and shopping in Historic Downtown Wilson.
Saturday, August 26
Brought to you by:

Food trucks will include CockaDoodleMoo, Mack Avenue Eats and Cupcake Dream.
Chet Nichols & The Repeat Offenders

Chet and the Repeat Offenders will start the day off with some americana and classic rock.

The Balter Brothers

A high energy jam band known for tingling the senses of your soul to get on up and get down!
Saturday, September 16
Brought to you by: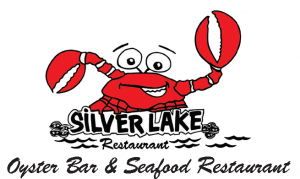 Food trucks will include Y'all Eat Yet? and Zeke's Meats.
Signal Fire

Signal Fire is a group of diverse musicians with a common goal, to spread unity through music. Hailing from the coastal town of Wilmington, North Carolina Signal Fire brings a unique blend of reggae/rock music for the masses.

Matty Begs

Matty Begs is upbeat acoustic/electric feel-good rock that has a hint of pop, reggae, blues, funk, country and jam all rolled into one!
Saturday, September 30
Brought to you by: The Wilson Times & First South Bank
Food trucks will include The Humble Pig, Spanglish and Cupcake Dream.
The Oatmeal Conspiracy

The Oatmeal Conspiracy is a Power-Pop quartet made up of veterans of the Raleigh, NC music scene. The prevalence of piano and saxophone bring many comparisons to Billy Joel, Steely Dan, and of course, North Carolina's own Ben Folds.

Greg Humphreys Electric Trio

Greg Humphreys Electric Trio's debut "Lucky Guy" finds critically acclaimed artist Greg Humphreys creatively invigorated. He and his accomplished and artistically intuitive bandmates simmer through a collection of sweetly soulful Americana and raucous roots rock that showcases Humphreys' elegant virtuosity and his heartfelt songwriting.
Saturday, October 14
Brought to you by:
Food trucks will include Chirba Chirba Dumpling and Tacos Costa Grande.
TripleWide

A very open, fun, community atmosphere emerged and Triple Wide continues to embrace this mindset, frequently inviting their friends to come sit in with the band during their shows. This spontaneous, energetic, collaborative approach to making music keeps the musicians and audience on their toes and every show recreates the fun of the band's initial jam sessions. Come check out our net show and see what all the cool kids are talking about.

Community Sponsors
Koster Irrigation, Inc | Vaughan's Jewelers, Inc. | Chesson Property Management, LLC | Spring Arbor of Wilson
Downtown Sponsors
Business Development Center | Womble Real Estate Co. | Purple Porch Properties | Artisan Leaf, LLC | Tig's Courtyard Coffeehouse and Delicatessen | Touch of Country